News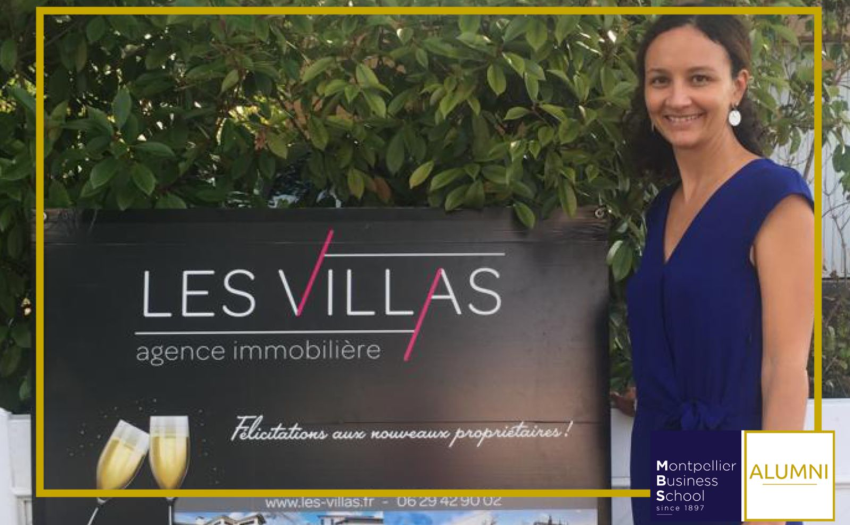 Digital and real estate: the winning combination for Perrine Gautheron

View 1050 once
Congratulations to Perrine Gautheron!
From living abroad to her return to France, Perrine Gautheron (2007 graduate) has been able to combine her personal life with her entrepreneurial venture, and has shaken up managerial practices.
A successful performance for someone who has created a completely digital real estate agency.
On 19 September, she received an award on digital success from the national CPME and Pays de Loire. Summary of her career.
Working abroad, an undeniable asset
When she finished her studies at Montpellier Business School, Perrine had already lived in three different countries. She admits that her "courses at MBS and experiences abroad gave me the chance to live in the four corners of the world, from Argentina to the United States. I had the chance to discover, meet, and work with different people." She added, "I've developed strong cultural relationships. In short: 3 countries in 3 years, that's not something to sneeze at!"
As a result of her experience abroad, Perrine developed "agility" and "adaptability", which she was able to put to use in her first job as an MBS Alumna.
Her first significant job after she returned to Bordeaux after getting her degree, was at a bank with the BNP Paribas. Her position? International Client Manager, in which she assisted foreigners in getting loans in order to carry out their projects. She specified, "I could communicate with foreign clients by understanding their problems, relating to their culture, and by simply taking an interest in them".
She left the banking sector in 2014 to try out real estate. "I became a real estate agent for an agency that had prestigious and international clients. It's a field where I can be interested in people and meet new people every day. I'm never bored."
Business creator, mum, and digital maker
After being the agency's Director, Perrine decided to start an entrepreneurial venture.
She started "Les Villas", an agency that is completely online. The premise? "No physical agency. The idea is to go beyond physical constraints", she explained.
This young mum is able to reconcile her work life and her family life with the help of her husband, who knows all "the baby-sitters in Bordeaux". She admits that without the balance in their relationship, reconciling the two would have been "more complicated".
A flexible format and hiring based on soft-skills
This format allows the agency to be available to its clients outside of traditional office hours. "Instead of hiring an assistant, buying furniture, and renting space, I opted for a digital format. I can meet my clients when it suits them, and be available late in the day."
Perrine works with a Community Manager in order to have a 100% web and social networks presence, and to manage her community. "One of my main partners is my web manager, with whom I worked on the new version of the website, which is more intuitive and clearer."
She recruits its agents [editor's note, real estate], not on their experience, but based on their motivation and soft-skills. "I have just recruited a person who didn't really have any experience in real estate, but I was convinced by his likeability, his body language, and his motivation.
What does Perrine want for the future? "To be able to expand my team from six to nine agents, develop my trademark licence to expand my market, and most of all, find the time to go to the CES in Las Vegas next January!"
We wish her every success in her projects to come!
If you also want to try your hand at entrepreneurship, our Entrepreneurship Centre can provide support at every step of your business creation. Contact Marie-Anne Renault.
If you are looking for a professional opportunity in digital and technology, don't miss the JobsTic Forum on Wednesday, 16 October at Montpellier Business School.
Retour en images sur la soirée #PMENumerique2019 ! 3 PME récompensées par la @CPMEPDL et la @CPMEnationale pour leur démarche de transition #numérique réussie !
Lire l\'article ➡ https://t.co/e67YI74lYL pic.twitter.com/ZgoYF8awUA

— CPME PDL (@CPMEPDL)

September 23, 2019
---
I like