News

🎓✨ "From Back to School Alumnus to CEO: Bastien's Extraordinary Journey at @Decathlon France" 🌟🏆

Viewed 591 times
We had the privilege of hosting an incredible conference featuring Bastien GrandGeorges, the Director General of Décathlon France, as he shared his invaluable lessons on the evolving landscape of business strategy and personal growth. The event, titled "Learn with Company: How does the changing world impact the definition and/or deployment of business strategy?" was nothing short of inspiring.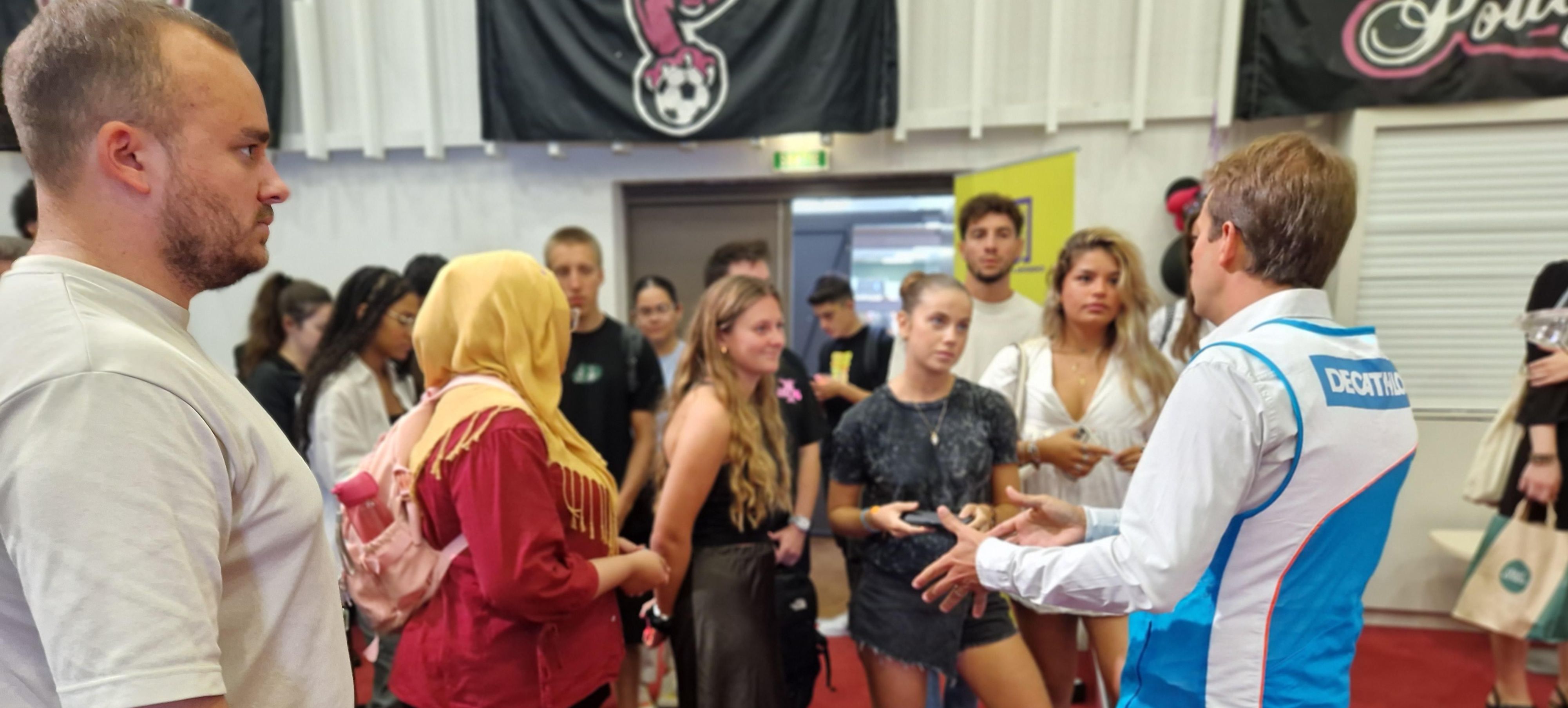 During the conference, Bastien touched upon various facets of his remarkable career journey, which served as a rich source of inspiration for all in attendance. Here are some key takeaways from his insightful discourse:
Implement vs. Develop Work Culture and Soft/Hard Skills: Bastien emphasized the importance of fostering a work culture that values both soft and hard skills. He discussed how these skills are instrumental in navigating the ever-changing business landscape.
Abroad Experience: His extensive international experience showcased the significance of stepping out of one's comfort zone to explore opportunities in different countries and cultures.
Challenges of Language: Bastien shared the challenges he encountered when dealing with different languages and highlighted the importance of effective communication in a global context.
Decathlon Abroad: He shed light on how Decathlon, although a household name in France, faced the challenge of being relatively unknown outside the country and the strategies they employed to expand their global presence.
Supplying Human Talents/Reversing Seasonality: Bastien discussed the intricacies of managing a workforce in the retail industry, especially in terms of talent supply and handling seasonality.
Getting Out of the Comfort Zone: His journey to Singapore and South Asia, particularly Indonesia, exemplified the courage it takes to step out of one's comfort zone and explore new horizons.
Road to Ireland Uncertainty: Bastien's insights into the uncertainties associated with expanding into new markets, like Ireland, were particularly enlightening.
Aside from his professional insights, Bastien shared some personal aspects of his life that added a touch of humanity and relatability to his journey:
Personal/Work Life Balance: He highlighted the importance of humility and aligning one's values with both professional and personal life, particularly family.
International Experience: Bastien's impressive resume includes work in five different countries, including numerous internships, internal moves, and an external role.
Happy Father of Three: Amidst his demanding career, Bastien is a proud father of three, proving that a successful career and a fulfilling family life can indeed coexist.
Passions: He spoke about his passion for people, discovery trips, triathlons, and hiking, showcasing the importance of balancing work with personal interests.
🚀 Bastien GrandGeorges: A Journey of Leadership and Excellence
Bastien GrandGeorges, currently serving as the Director General of Decathlon France, has had a career path that truly exemplifies leadership and dedication. Let's take a quick look at his impressive journey:
🔹 Decathlon France - Director General (August 2022 - Present):
Bastien takes the helm at Decathlon France, showcasing his leadership skills and commitment to the brand.
🔹 Auchan Retail Portugal S.A. - President of the Board (February 2022 - Present):
Prior to his role at Decathlon France, Bastien held the position of President of the Board at Auchan Retail Portugal S.A., demonstrating his ability to excel in diverse leadership roles.
🔹 Decathlon International - CEO Decathlon Ireland (August 2017 - December 2022):
Bastien's extensive international experience includes a significant tenure as the CEO of Decathlon Ireland. Over five years, he made a remarkable impact on the brand's presence in Ireland.
🔹 CEO Decathlon Singapore (July 2014 - July 2017):
Bastien's leadership journey took him to Singapore, where he served as the CEO of Decathlon Singapore for three years, contributing to the company's success in the region.
🔹 CEO Decathlon Czech Republic & Slovakia (June 2012 - July 2014):
Prior to Singapore, Bastien led Decathlon's operations in the Czech Republic and Slovakia, showcasing his ability to manage diverse markets.
Bastien's career at Decathlon spans over 16 years, highlighting his dedication and commitment to the brand's mission. His journey from an Assistant Key Account Manager at Hachette Livre to leading Decathlon's international operations is a testament to his leadership and continuous growth.
---
I like