Event calendar
Re-entry cocktail at the Domaine de Rombeau
Group "PERPIGNAN"
🎓 Alumni and students from Perpignan,
It's the re-entry for the MBS Alumni Perpignan's Club! It is time to get to know each other better and to highlight Alumni professions and/or societies of the members of the association.
We invite you to join us 📆 on Wednesday, September 27 at 7:00 p.m. at the Domaine de Rombeau for 3 exciting presentations around a cocktail.
Program :
"Communicate differently" with Nicolas Garrido - 🎓 class of 2004, Managing Director, Hybride conseil
"Human and solidarity economy: presentation of a new place in Perpignan" with Alexandra Deblaton - 🎓 class of 2004, Independent, Association Globulle
"From creation to transmission" with Marie Bargallo - 🎓 promo 2018, Expert consultant, Action Courtage
📌Rate : Alumni / Student / External €25
📌 Don't forget to registrer
See you soon!
Marie & Cindy - Perpignan's Club Team
Wednesday 27th September 2023

07:00 PM
(GMT +2)
Registration deadline : 27th September
DOMAINE DE ROMBEAU
2 Av. de la Salanque
66600 Rivesaltes
25 € Alumni / Students / External

There are 28 places left
Nicolas GARRIDO (PGE, 2004)
General Manager
HYBRIDE CONSEIL
Alexandra DEBLATON (BACHELOR, 2004)
Independent
Association Globulle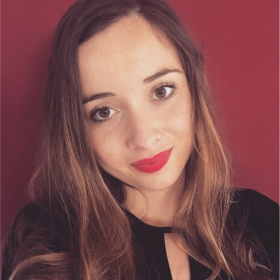 Marie BARGALLO (PGE, 2018)
Expert consultant
Action Courtage
DOMAINE DE ROMBEAU

2 Av. de la Salanque
66600 Rivesaltes