Event calendar

Event "The Climate Fresco"
Group "MONTPELLIER"
🎓Dear Alumni of Montpellier,
The next Montpellier club event will take place on Wednesday February 8 at 7.30 pm at the Gazette Café restaurant for an event on the topic "The Climate Fresco".
Animated by Benjamin Martareche - Alumni 2008, member of Time for the Planet, AdTech and Climate Expert (Bilan Carbone, Workshop Facilitation) who does us the honor of offering MBS Alumni this workshop:
"The Climate Fresco is the ideal tool for understanding climate change.
This collective intelligence workshop, based on IPCC reports, allows you to understand the causes and consequences of climate change.
Whatever your initial level of knowledge, you will learn a lot of things in addition to spending a friendly moment between Alumni."
Registration, rate and logistics
📌Limited seats: don't forget to register
📌Rate: Alumni € 15
📌 Parking: Nearest tram station: Gare Saint Roch (lines 3 and 4)
Nice to see you and share this moment with you,
Thibaut, Damien & Matthieu - Montpellier's Club Team
Wednesday 8th February 2023

07:30 PM
((GMT+02:00) Europe, Paris)
Registration deadline : 8th February
GAZETTE CAFE
6 Rue Levat
34000 Montpellier
---
Registration closed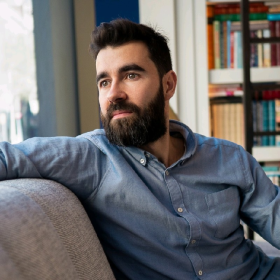 Benjamin MARTARECHE (PGE, 2008)
AdTech and Climate Expert (Bilan Carbone, Workshop Facilitation)
GAZETTE CAFE

6 Rue Levat
34000 Montpellier