Event calendar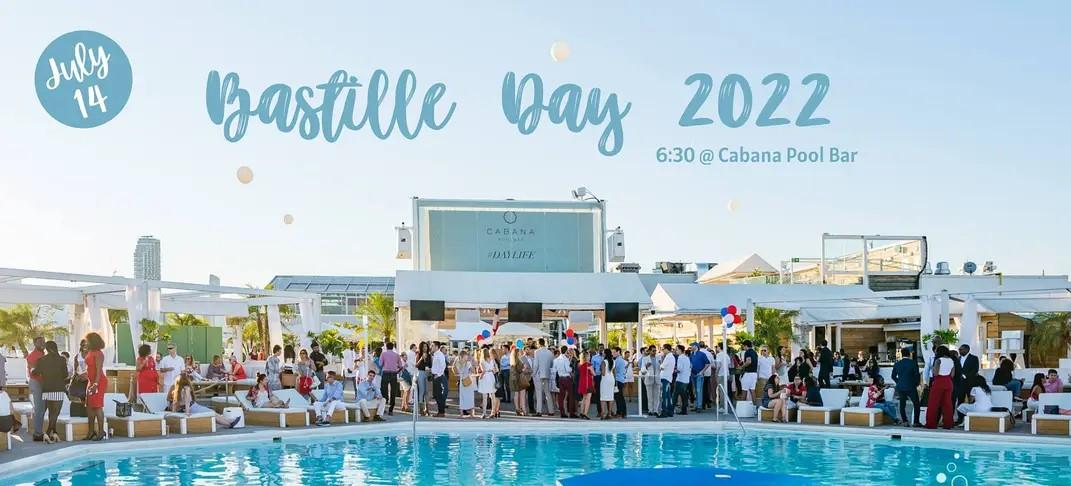 Bastille Day Celebration
Group "CANADA - TORONTO"
🎓 Toronto Alumni and students,
We joins AperoChic for the famous "Bastille Day" event at the Cabana Pool Bar! Join us in this amazing location with views of the Toronto skyline and islands.
"To celebrate this event in style we ask our guests to dress in bleu/blanc/rouge. Our favorites DJs will entertain the soirée with French sounds" - AperoChic
📆 Thursday, July 14th at 6.30 pm (GMT-4.00)
📌 Limited seats
📌 Rate : Alumni/Students 5€
Marie-Aline Jagu & Julien Donard - Canada-Toronto's Club Team
Info COVID-19: We inform you that this event will take place in compliance with the regulations in force on the date of the event and its location (Country or region). More info on the gouvernement du Canada website.
Thursday 14th July 2022

06:30 PM
((GMT-04:00) America, Toronto)
Registration deadline : 14th July
CABANA Pool Bar
11 Polson Street
M5A 1A4 Toronto
Canada
---
Registration closed
CABANA Pool Bar

11 Polson Street
M5A 1A4 Toronto
Canada