DiDay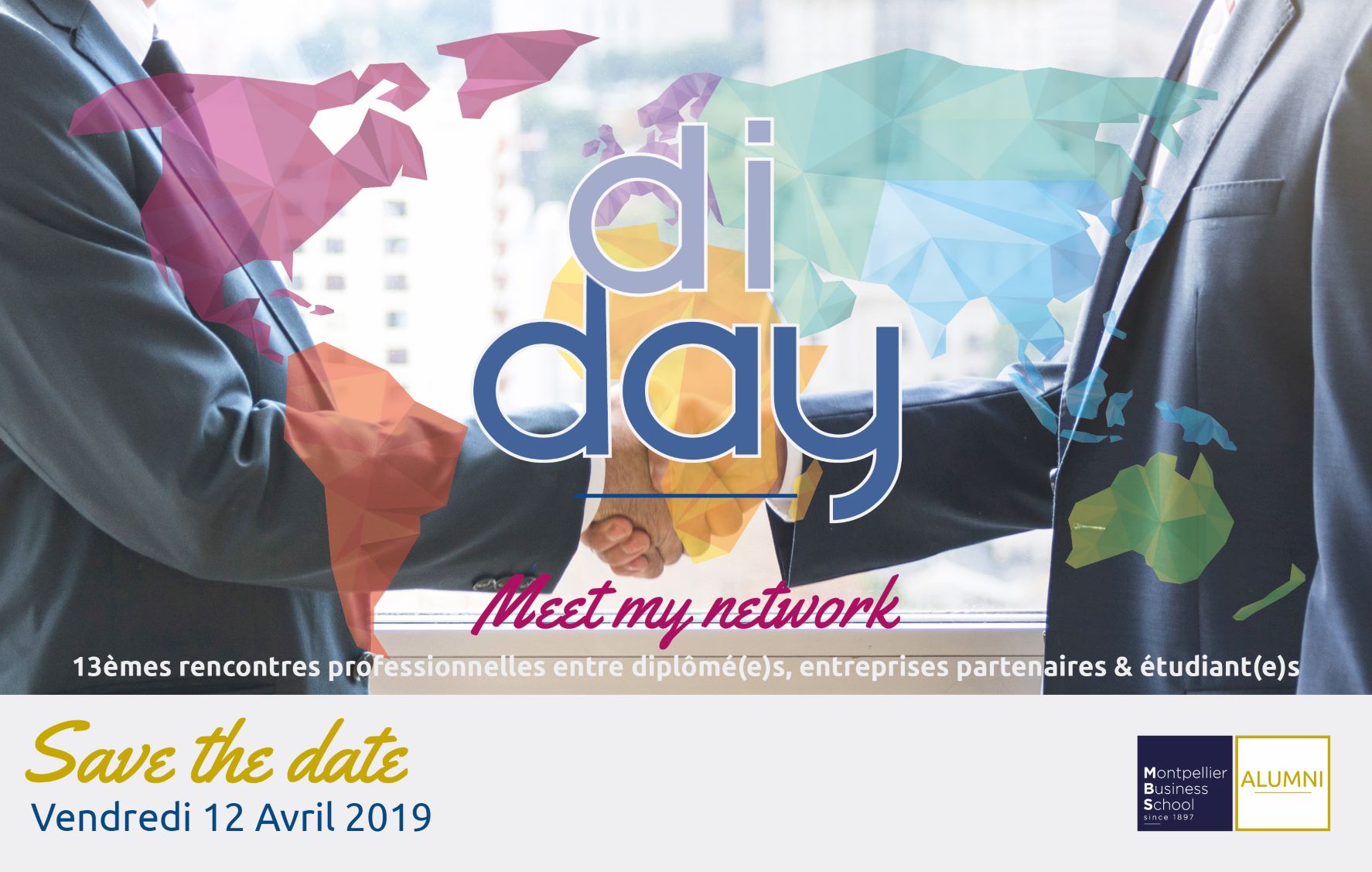 13th Professional Networking between alumni, partner businesses & students
Montpellier Business School Alumni invites you to participate in the 13th Annual DIDAY "MEET MY NETWORK", Friday, 12 April 2019, on the school's campus!
Innovations and surprises are in store for you this year...!
On the programme:
A conference on the Alumni engagement
numerous round tables led by alumni on subject of your choice around the following theme:societal engagement, a truly meaningful and

valuable business strategy

students

who are also always curious and

motivated

a cocktail lunch to continue the discourse

an evening social to finish off this day of exchanges
This event is structured so that you can meet others, share experiences, and build the school's network.
As you are aware, this event requires considerable logistics in order to provide you the best service. We would appreciate your registering as soon as possible.
Interested in leading one or more round tables during this event, or simply participating in one?
Sign up and suggest subjects that interest you by clicking below!
Registration ends 24 March 2019